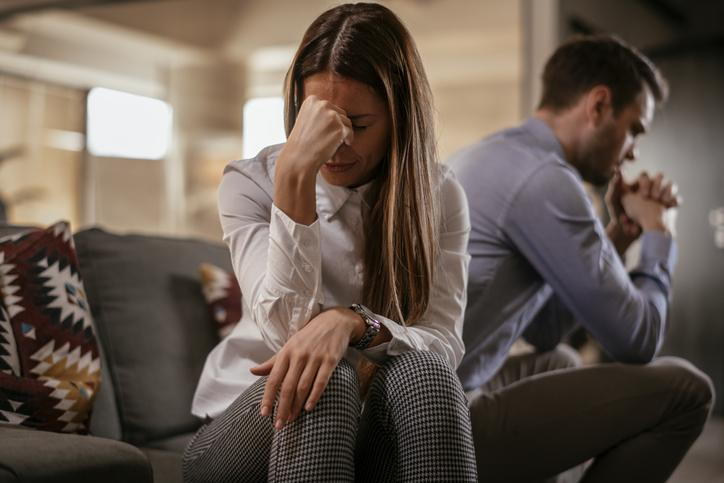 Most divorces in Virginia are granted on no-fault grounds, which means the spouses either have lived apart for at least a year or, if they have no minor children, for at least six months. It is also possible for either party to sue for divorce on grounds of marital fault, such as adultery. Evidence of adultery may impact important aspects of the post-divorce scenario, including spousal support awards and the distribution of marital property. Importantly, this evidence can be considered by the court even if adultery is not the ground for the divorce.
One potential benefit of proving adultery has to do with spousal support. Virginia law allows a judge to consider adultery in determining whether to award spousal support and in what amount. A spouse shown to have had an extramarital affair is likely to be denied support unless extreme hardship would result. A court will consider, among other factors, both spouses' financial health and the overall degree of marital fault attributable to each spouse.
Adultery may also impact the division of marital assets, which generally are those acquired by either spouse during the marriage. In Virginia, the division need not be equal. Courts consider multiple factors, one of which is whether either spouse took any actions that decreased the value of marital property. This would include a spouse's spending of marital funds in furtherance of an extramarital affair. In such a case, a court could alter that spouse's share of marital property to reflect the extent of asset wasting.
Although proving adultery can have a direct economic impact in a divorce, a spouse should carefully weigh the potential benefits against the increased costs associated with demonstrating an extramarital affair. A spouse wishing to bring up adultery as a reason for gaining or denying an economic advantage should obtain and keep any evidence available concerning the alleged infidelity, including photos, correspondence, emails, entertainment and travel receipts and financial records.
A recent update to Virginia law makes it somewhat easier to prove adultery in divorce proceedings. Adultery is a crime in Virginia, so accused spouses have typically raised the Fifth Amendment when questioned about extramarital affairs. Since 2020, however, state law allows a judge in a divorce case to draw an adverse inference from a spouse's refusal to answer such questions.
Contests over spousal support and property division can greatly complicate a divorce. An experienced divorce attorney can help you understand your options and advise you on the best way to achieve a favorable outcome.
Harding, Harding & Harding Attorneys at Law, with offices in offices in Virginia Beach, Chesapeake and Norfolk, has been representing Virginia residents in divorce matters for more than 30 years. Call 757-499-2600 or contact us online for a free initial consultation.
Virginia Beach: 757-499-2600
Chesapeake: 757-401-6804
Norfolk: 757-512-8393

Testimonials
"In every case Mr. Harding takes, he strives to provide his clients with the highest level of legal service. If you choose Darrell M. Harding Attorney At Law, PLC to represent you, you can expect to receive experienced legal guidance and be treated with the utmost courtesy and respect at all times."
Pamphlets
Below are some comprehensive pamphlets created by our firm that clients may find helpful.
Virginia Beach Office

Address

5366 Virginia Beach Boulevard, AAA Building.
Suite 301
Virginia Beach, Virginia 23462

Chesapeake Office

Address

2010 Old Greenbrier Road
Suite L
Chesapeake, Virginia 23320

Norfolk Office

Address

1500 E Little Creek Road
Suite 309
Norfolk, Virginia 23518
Showing 4-star reviews and above